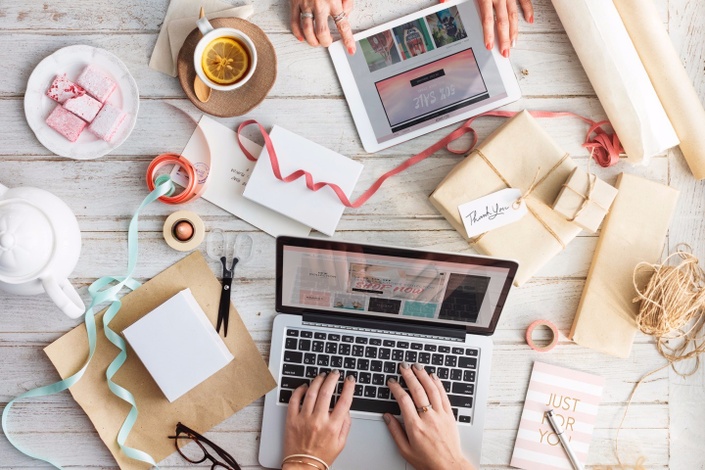 Eating Psychology Coaches Mastermind
Mindset, Marketing and Integration 4-month intensive Mastermind
You just want to an build Eating Psychology Coaching practice...
Its been a few months, or even years since you left IPE and you still haven't started coaching - not paid anyway.
Or you've started coaching, but hit a wall in getting clients or in earning enough to make a living, and you need some help breaking through to a new level growth.
You want that dream of having a business that not only serves and changes lives, but also supports you, to be your reality. But you feel stuck about how to get the message across to the masses at all, let alone in a way that is personalized to you and sets you apart.
Not to mention insecurities or fears about running a new business - whether it's having the courage to leave a job, to learn the skills you need to make it happen, or even simply to coach paying clients. And then once you're started, what if you fail? What if you can't keep it going? What if you're not a good enough coach?
You are DEEPLY passionate about what you learned in the training but you feel stuck. You know the work is powerful and important but you aren't sure how to convince potential clients of that.
That's where this supportive and confidence building mastermind comes in:
This 4-month mentoring experience is for you if:
You're passionate about Eating Psychology coaching and want to put yourself out there but don't know how or where to start.
Motivation got you up and running but you have struggled to grow your practice.
You struggle with confidence in your coaching techniques.
You want to learn from 3 graduates with a passion for both mentoring and Eating Psychology, have built their own practices in very different ways, and have each found their own unique way to integrate IPE material into their lives and businesses.
You feel stuck when client issues go deep and need additional tools, coaching techniques and language to guide them through the tough conversations and help them experience epic breakthroughs.
You need a soundingboard (or 3 or 12) who knows the material so you can talk through your workshop ideas, offerings, and more.
You know what to do but struggle to hold yourself accountable to consistent action.
You recognize that doing this alone isn't fun. You want the support and love of your tribe as you create the practice of your dreams.
You still need some support transforming your own relationship with food and body.
You have no idea how to effectively market or even create services and products that sell or want to improve the ones you have.
You want to uplevel your business so it's actually earning money instead of being an expensive hobby.
Who we are...
Jenny Eden Berk, Natalie Baack, and Joe Bernstein are all graduates of the Institute for the Psychology of Eating. Each of us have built successful coaching practices in our own unique way and have navigated the sometimes painstaking waters of integrating the work into our own lives, narrowing down our focus for our businesses, building an audience and client base, adopting the right marketing tactics for our own styles and personalities and have built confidence to create a growth mindset and success.
Since our own training, we each have invested time and money into our own personal and professional growth (over $90k between us), and we want to help you save just that - time and money - by sharing the wisdom we've learned through the lens of our collective niche.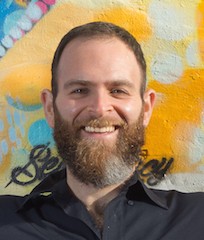 Joe here, I'm passionate about helping you understand that your own level of confidence, willingness to take risk, and ability to rebound after a "failed experiment" is what will create a powerful practice. The mindset is often more important than the skill set. My love of helping people understand their values, build authentic confidence, cultivate boldness and start to speak up loudly in the world is the fire that I will bring to this tribe. While I will always show you compassion, I will not allow you to play small when you have a gift to bring to the world. I'm 100% in your corner co-creating your success.
In building my own practice I floundered at first. I spent many days, months and most of his first year as a coach wondering how I would ever get enough clients to create my dream. I struggled with niche, content, marketing, and title, until I finally uncovered that all of that was just a distraction from taking the bold action to connect with my people and create high paying clients. There were months that I made under $800 from coaching. Now I have clients that happily pay me up to $1,000 a month each for coaching.
When you work with me you are benefiting from over 15 years of sales and client engagement experience. I understand enrollment and the nuances of customer oriented, values based business. You are gaining the insights that I have learned by spending over $30,000 in just the past two years on personal and professional development. I have always hired pros who have a proven long term track record of coaching success. You gain all of that insight for a tiny fraction of what I've spent trying to create the system that now has my practice full.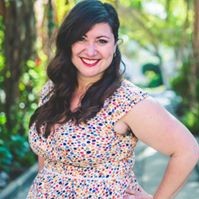 Natalie here, I graduated from IPE nearly four years ago after spending 10 years climbing the ladder of the film industry marketing world. I spent my first year frozen having so much fear around being a coach, feeling no where near on the other side of my own food and body shit, but desperately wanting to share the work with the world, change lives, and leave the film industry rat race for good. So I got to work - on myself first - working with coaches and investing in workshops to do my own inner work and heal from the inside out. I also studied more - learning about Intuitive Eating, Health at Every Size, getting political to understand the intersection of feminism, body positivity, fat activism, and how the heck to talk about weight without talking about weight, and learning what it means to actually slow down and savor life. I've gotten deeper into the spiritual, soul work aspects of embodiment, as well as becoming trauma informed and am studying somatics so I can help my clients actually release what's being held in their bodies. And I'm a newly trained theta healer which is a mind-body healing modality to help with the subconscious reprogramming of beliefs.
I started coaching slowly on the side of the film industry and have worked with a small roster of clients, many of whom are still working with me because the kind of real transformation I like to deliver can take time. I created a brand that got really visible (The Curvy Confidence Coach) and got me featured in magazines and podcasts and then tore it down because it wasn't bringing me my soul mate clients and felt misaligned with who I am and how I'm here to serve.
What I hope to bring to this mentorship is guidance and coaching from someone who has been deeply committed to healing the soul lessons of the food-body relationship and transforming the inner world so that the outer world of the body can heal, for myself and others. I also bring the practical, combining a background in marketing with a gift for seeing your gifts, and (I've heard) a way with words, I want to help you bring YOU to your work and have the confidence to put yourself out there in a way that brings you success on your own terms.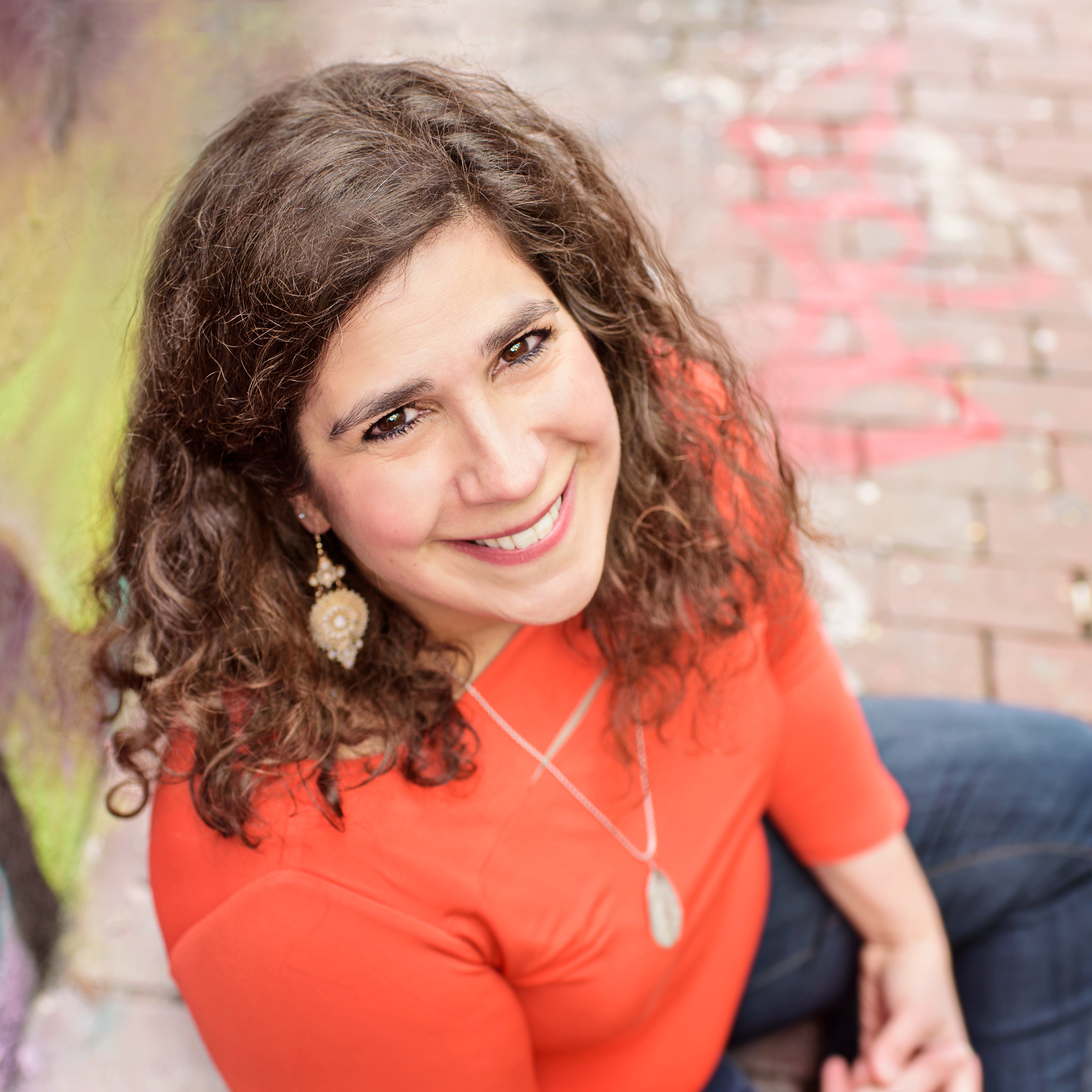 Hi! I'm Jenny. I graduated from IPE in January of 2016 and hit the ground running as a IPE practitioner right away!
After yo-yo dieting for decades, I finally decided to stop bullying my body into a size or shape it didn't want to be for good and never looked back. Since then I've experienced a freedom and peace around food and body image that I never thought possible. I believe everyone woman and man can experience this. It's been my mission ever since to help other men and women get to this sacred place so that they can authentically and joyfully share their gifts with the world unencumbered by obsessiveness, angst and fear about food and body size.
In a culture obsessed with food and the "ideal" body image, I offer men and women the chance to experience body love, pleasure with food again, greater self-esteem and total acceptance of self. My work focuses on healing our often fraught relationship with food and our bodies and with tuning into intrinsic wisdom to learn how to nourish ourselves naturally and joyfully.
In addition to my IPE training, I am also a certified mindful eating instructor and a holistic wellness cooking instructor. More recently, I've discovered my passion for digital marketing and building an online community. I love assisting people in their journey's to discover how to build an effective and vibrant online presence to grow their buinesses.
I am a best-selling author of the book, The Body Image Blueprint, and an international speaker. I reside in Boson wih my husband and 3 spirited daughters. I love hot-yoga, kettlebells and cooking and baking. I consider myself a vegetarian "foodie." I can't wait to work with you!
Course Curriculum
Coaching Agreement (expectations and agreements)
Available in days
days after you enroll
Who are we?
Available in days
days after you enroll
Mastermind Curriculum and Schedule
Available in days
days after you enroll
Frequently Asked Questions
When does the course start and finish?
The course starts now and never ends! It is a completely self-paced online course - you decide when you start and when you finish.
How long do I have access to the course?
How does lifetime access sound? After enrolling, you have unlimited access to this course for as long as you like - across any and all devices you own.
What if I am unhappy with the course?
We would never want you to be unhappy! If you are unsatisfied with your purchase, contact us in the first 30 days and we will give you a full refund.
This course is not open for enrollment.